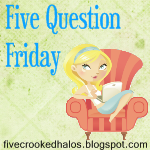 1. Do you know what your REAL hair color is?
I do. That would be red. It has always been red. And I kinda love it.
My sister on the left, me on the right.
2.
Do you plan ahead for summer, or fly by the seat of your pants?
We do not plan ahead for summer. Ever.
3. What is your favorite meal to cook?
Taco's. But they're really burrito's. It's my fav because the E.N.T.I.R.E family loves it and usually has seconds.
4. Do you get offended by not receiving thank yous?
Nope, not usually.

5. How did you meet your best friend?
I first met her at church. She got me into MOPS. She rocks!