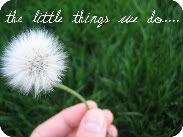 1.
I love
my family
because
I always have their support. And they're pretty cute!
2. A time that mama knew best was
any question I had when I had my first baby. I was young (19) and inexperienced. And doing it on my own. Except, of course, I had the help and experience from my mama. She had 5, yes 5 kids. Almost always one in diapers!
3. My first kiss went a little like this
well, it was nothing significant. Just a peck before he got on the school bus leaving school.
4. My celebrity crush is
Ryan Reynolds. Or Matthew Mcconaughey
.
Yum!
5. My splurge of choice is
usually fast food. And as of late, soda. I was told by a nurse that I HAVE to stop drinking them. It's ONLY been a week and a half. It feels like forever! I've had three in a week and a half. That is much better than the two or three a day I WAS drinking!
6. My biggest accomplishment is
my kids. My marriage follows very closely behind. It's harder to be a good mom than it is to be a good wife.
7. My dance jam of choice is
pretty much anything. I will shake a leg to almost anything. Almost.