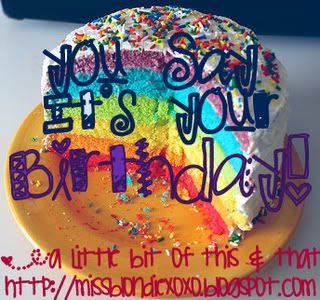 Michelle has opened up this one time link up and it looks pretty fun! You can post yours by clicking the button above! :)
My birthday is August 14.
I was born in Huntingburg, Indiana at 5:16 a.m.
peridot
She is gorgeous!
And he's pretty cool too.
This year I will be turning...don don don......
If I could celebrate any way I wanted and money wasn't an issue, I would probably do it like this:
I found all of these images using swagbucks image search